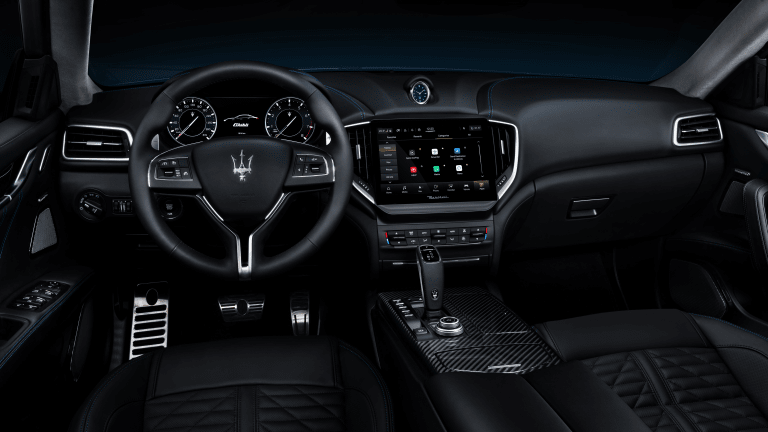 The First Electrified Maserati Has Arrived
Italian car manufactuer Maserati just unveiled the Ghibli Hybrid, which is the first step in the automaker's commitment to electrification.
Sleek and stylish, it features a 48-volt hybrid system powered by a turbocharged 2.0-liter four-cylinder engine and electric supercharger good for 330 hp and a 0-62 mph time of 5.7 seconds. It's also fitted with a healthy amount of blue accents exclusive to the hybrid model, most notably the bold brake calipers and embroidered interior seams.
No word on pricing just yet but it will carry a slight premium over the standard Ghibli, which starts at $69k.