A Magnificent Collection of Group B Rally Cars are Heading to Auction
Have mercy.
Auction house Bonhams will be selling a rare collection of Group B cars at Monterey Car Week this year, all singe-owner and highly original.
The lot includes a 1986 Ford RS200 Evolution, 1985 Audi Sport Quattro S1, 1985 Peugeot 205 Turbo 16, 1975 Lancia Stratos HF Stradale, 1986 Ford RS200, 1983 Lancia Rally 037 Stradale, and a 1985 Lancia Delta S4 Stradale. Each will be sold separately, though we'd like to give a shoutout to any collector bold enough to go for the entire set.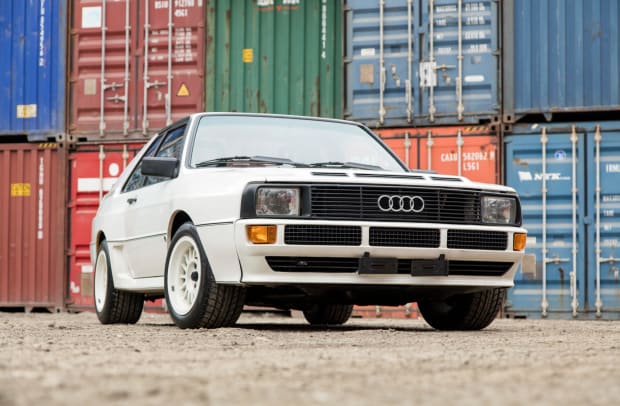 If you need us, we'll be over here drooling....