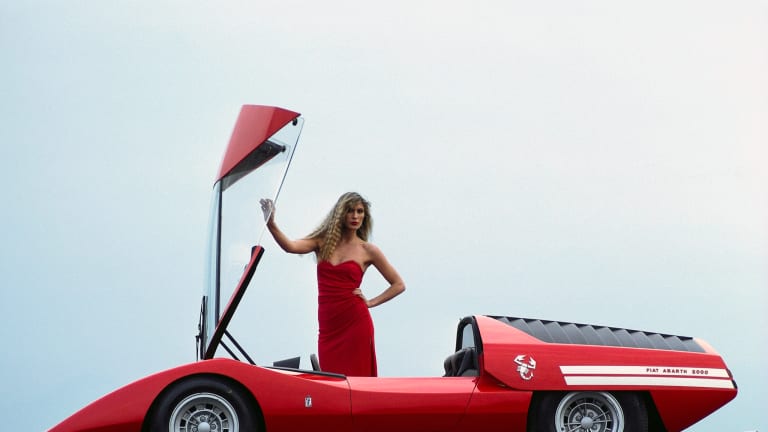 Looking Back At The Retro-Future 1969 Fiat Abarth 2000 Scorpione
One of the best concept cars ever made.
Designed by Pininfarina for Fiat in 1969, the one-off Abarth 2000 Scorpione concept car is one of the coolest rides ever made.
With a perfectly retro-future design, it boasts some massively good looks and a rear-mounted, 220 horsepower 2.0-liter four cylinder engine capable of hitting 170mph like nothing.
It's also, quite obviously, a total blonde magnet.
With only a single model ever made, a big spender in Japan named Shiro Kosaka holds the only keys to this thing. Charmed life.