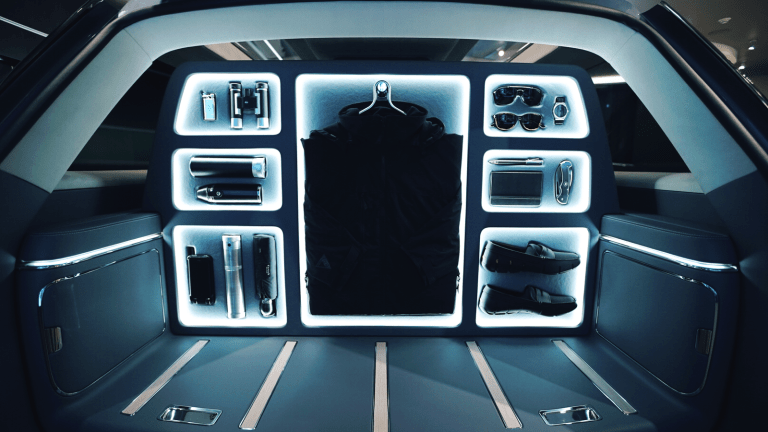 Lincoln's Navigator Concept Doesn't Need Matthew McConaughey to Look Cool
Up close and personal with this beautiful SUV.
We had the pleasure to be one of the first publications to have full access to Lincoln's remarkable Navigator concept, which features gull-wing doors, a full-blown staircase leading up to the car, a jaw-dropping interior, 24-inch wheels, and even a valet straight out of Kingsman loaded with gear from some of our favorite brands like Leica, Autodromo, Swims, and Tom Ford.
Eat your heart out, Escalade.