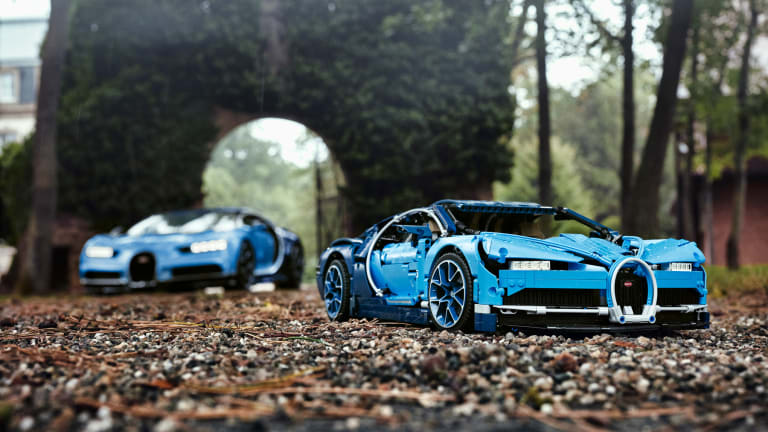 LEGO's Exceedingly Faithful Bugatti Chiron Replica Has Arrived
LEGO took no prisoners with a shockingly faithful Bugatti Chiron model that's almost as good as the real deal.
The 1:8 scale car includes an accurate W16 engine as well as incredibly faithful features like a movable gearshift, working pistons, a Bugatti-branded steering wheel and even a tiny Bugatti overnight bag under the hood.
Now available for a cool $349, this is the perfect toy for any child trying to take his toy chest to mini-James Bond levels. Grown men, of course, are welcome to indulge as well.