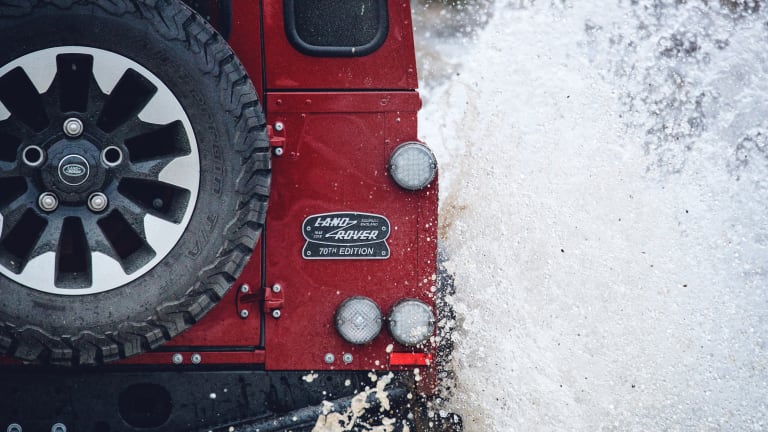 Land Rover Reveals Limited Edition Defender to Celebrate 70th Anniversary
Today, Land Rover announced the launch of a limited edition, amped-up take on the iconic Defender that boasts a 5.0-litre naturally-aspirated petrol V8 powertrain that can accelerate from 0-60mph in 5.6 seconds with a top speed of 106 mph.
In celebration of its 70th anniversary, only 150 examples will be produced of this seriously stylish adventuremobile throughout 2018, with a "know somebody who knows somebody" ordering system.
Us mere mortals? We'll just drool on....