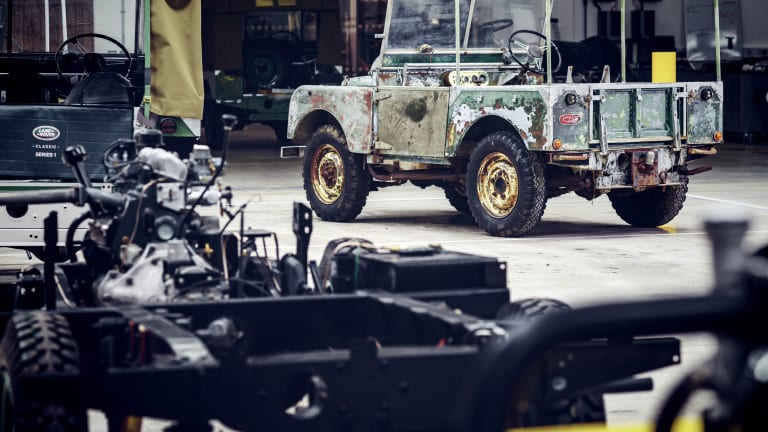 Land Rover to Restore Original Launch Vehicle That Was Missing for 63 Years
Land Rover got their hands on an original pre-production launch vehicle from 1948 Amsterdam Motor Show that's widely considered to be one of the most historically important Land Rovers in existence.
Missing for 63 years until it was recently discovered in a garden in an English town, the British motoring company plans to restore it extensively before revealing it to the public in roughly a year.
"There is something charming about the fact that exactly 70 years ago this vehicle would have been undergoing its final adjustments before being prepared for the 1948 Amsterdam Motor Show launch, where the world first saw the shape that's now immediately recognized as a Land Rover," says Tim Hannig, JLR Classic Director. "This Land Rover is an irreplaceable piece of world automotive history."
If the final product looks half as good as their "Reborn" restorations, we're in for a visual treat....