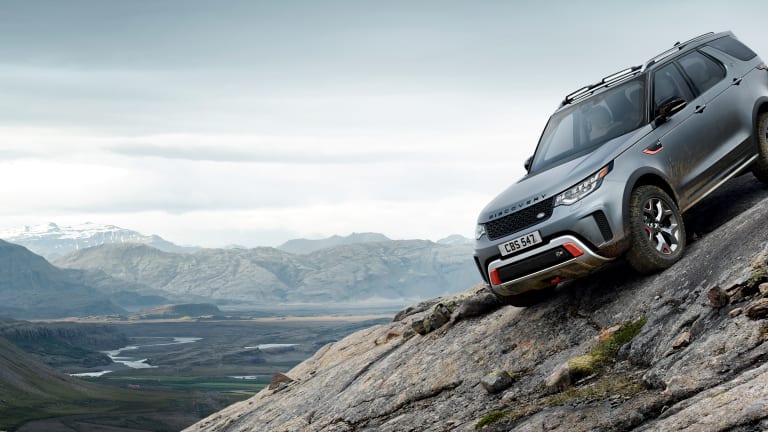 The Land Rover Discovery SVX Is Ready for Adventure
Off-road opulence.
The new Land Rover Discovery SVX is the kind of car a group of mercenaries after Bond would have a fleet of. And that's exactly why we love it.
The most extreme Land Rover ever made, the off-road machine features true go-anywhere capability thanks to its increased ground clearance, body and suspension lifts, more wheel articulation, large all-terrain tires, and powerful 525PS 5.0-litre supercharged V8 petrol powertrain.
There's no built-in rocket launchers or Q-Branch gadgetry, but it looks like there could be. And that matters for something.
"The SVX product line gives us a fantastic opportunity to deliver the ultimate Land Rover all-terrain capability in a dynamic and distinctive manner, creating a rugged and versatile SUV that the whole family will love," says Mark Stanton, JLR SVO Director. "It's designed to reward off-road driving enthusiasts with the next level of all-terrain capability, without compromising comfort and practicality."
There's nothing pedestrian about this ride. It's a crazy, wild explosion of design and performance, made for the kind of person who refuses to settle for less and appreciates rugged execution over flash.