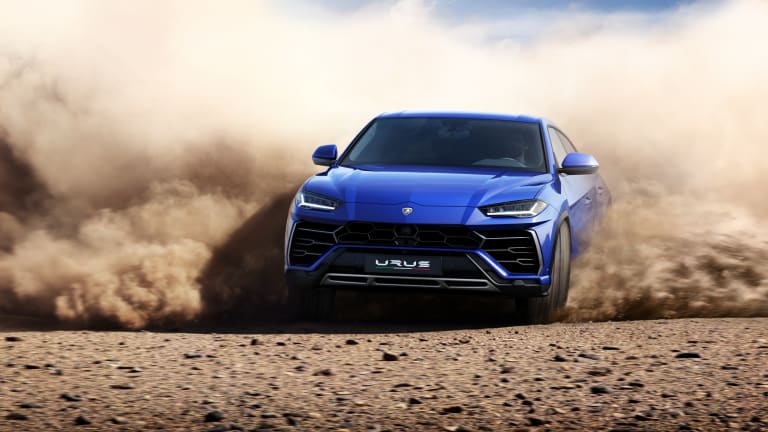 Lamborghini Unveils the World's First 'Super SUV'
The SUV revolution continues with Lamborghini reentering the game for the first time since its "Rambo Lambo" LM002 hit the streets decades ago.
Instead of the bulky action hero ride the LM002 was, the newly unveiled Urus is pure Lamborghini, with sleek and powerful design notes that highlight its supercar DNA and a 4.0 liter V8 twin-turbo engine with 650 hp under the hood for maximum performance.
It will hit dealerships in 2018, with the Italian manufacturing dubbing it the world's first "super SUV" at its debut. There's no word on pricing just yet but we expect to hear its exact (and enormous) price tag shortly.
Though it may not be for everybody, this thing is certainly striking.