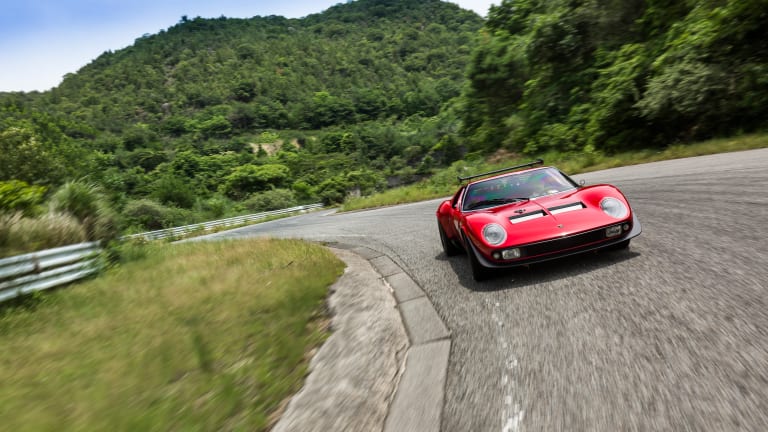 Lamborghini Resurrects the One-of-One Miura SVR
The one-of-one Lamborghini Miura SVR is a special car.
The bespoke example, built for a Japanese owner in the 1970s and inspired by the Miura Jota, rose to "holy grail" status thanks in part to its inclusion in Circuit Wolf, an iconic Japanese manga. Like Bond and his Aston Martin and Magnum and his Ferrari, the car was instantly legendary within Japanese culture and cult status was cemented.
Lamborghini's restoration arm, Polo Storico, got their hands on the rarity and spent many months restoring it to jaw-dropping perfection, which you can see below. Ogle away....