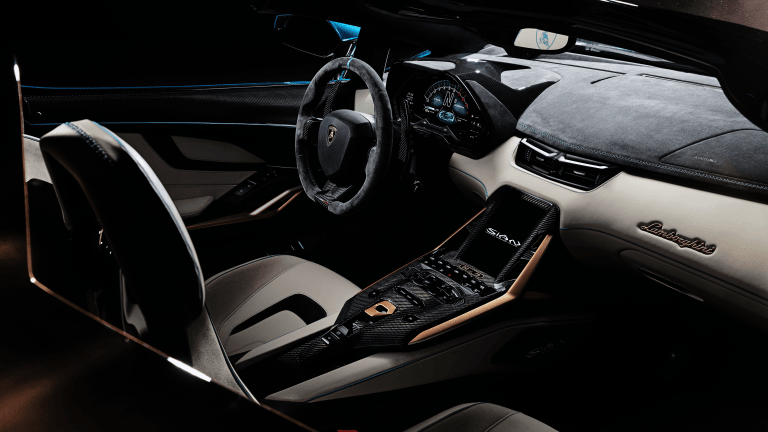 Lamborghini Reveals Limited Edition Sián Roadster
Lamborghini just unveiled the Sián Roadster, a limited edition beauty powered by a hybrid V12 engine good for 819 horsepower and a top speed of 217 mph. It's the world's first use of supercapacitor technologies in a hybrid system, which helps give it so much oomph.
The rakish roofless ride features a pure and uncluttered design that makes a statement with its stylish and elegant details. Limited to 19 examples and already sold out, we expect a few to pop up for auction soon enough.