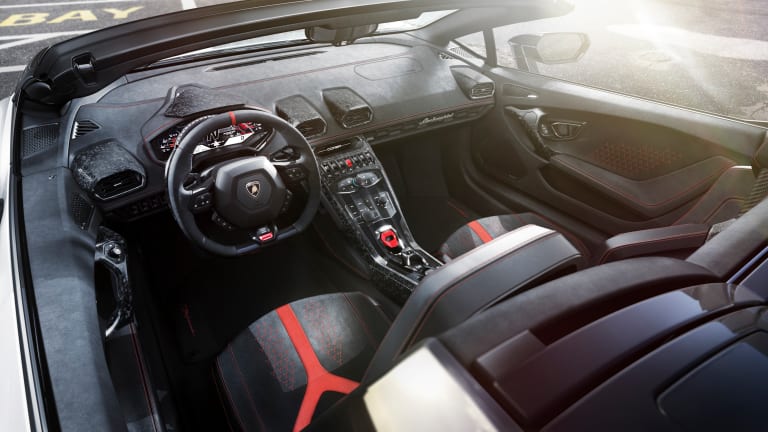 The Lamborghini Huracan Performante Spyder Is a Topless Tasmanian Devil
Lamborghini recently wowed the media the New York International Auto Show with the North American debut of the wickedest new convertible around. The Huracan Performante Spyder's 640 hp V10 engine can rocket it from 0-62 mph in 3.1 seconds with a top speed of 202 mph.
The lightweight, electrohydraulic roof on the $308,000 plaything opens in just 17 seconds. The Spyder also features an enhanced suspension system, more responsive Lamborghini Dynamic Steering (LDS); permanent four-wheel drive, and revised ANIMA, Lamborghini's driver-mode system comprising street, sport and race modes.
Automobili Lamborghini America Chief Operating Officer Alessandro Farmeschi says it quite simply "transcends performance expectations." Get your order in now and you could be blowing everyone's mind this summer....