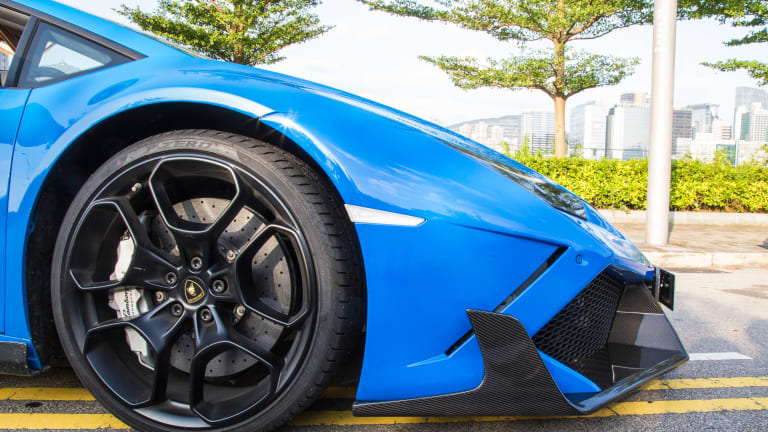 This Insane 1,008-HP Lamborghini Huracan Spyder is a Bright Blue Beast
DMC doesn't mess around.
German luxury tuner DMC has come out with an amped-up version of the Lamborghini Huracan Spyder that's going to leave stock cars far back in the dust. The Huracan Edizione-GT Spyder features a full body package and engine upgrade so aggressive other drivers will immediately move out of the way when they see it coming.
Thanks to new twin turbochargers and other upgrades the car's V10 pumps out an incredible 1,088 HP – more than a Bugatti Veyron – which propels if from 0–62 mph in 2.69 seconds with a top speed of 215 mph.
It also gets new bumpers, side skirts, a rear diffuser and which improve both looks and handling as well as a new rear wing designed in homage to the Countach that can be adjusted in three angles.
We're pretty sure the designers have achieved their goal in terms of the likely reaction to this bright blue beast....