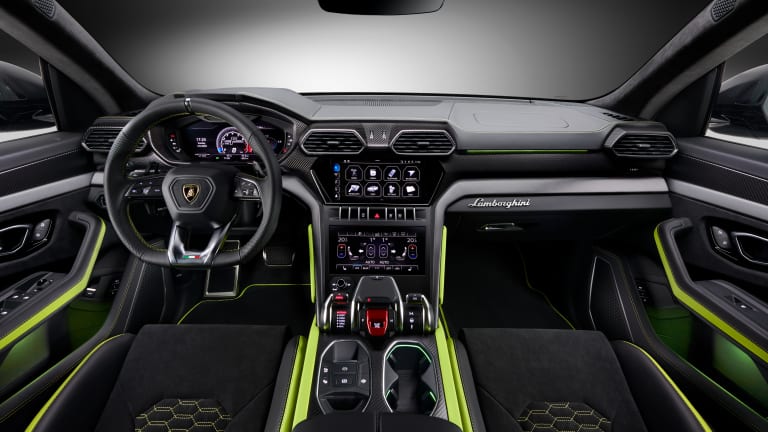 Lamborghini Previews Gorgeous New Graphite Capsule for the Urus
Lamborghini has just unveiled the Graphite Capsule for the Urus, which gives you the ability to customize the luxury SUV with over a dozen different combinations of matte, two-tone paint finishes.
In addition, the capsule also arrives with design upgrades like a high-gloss rear diffuser, 23-inch wheels from Taigete, ventilated Alcantara seating, and a healthy amount of carbon fiber insets. It will be available as an option starting with the 2021 model, which is slated to land in the spring.