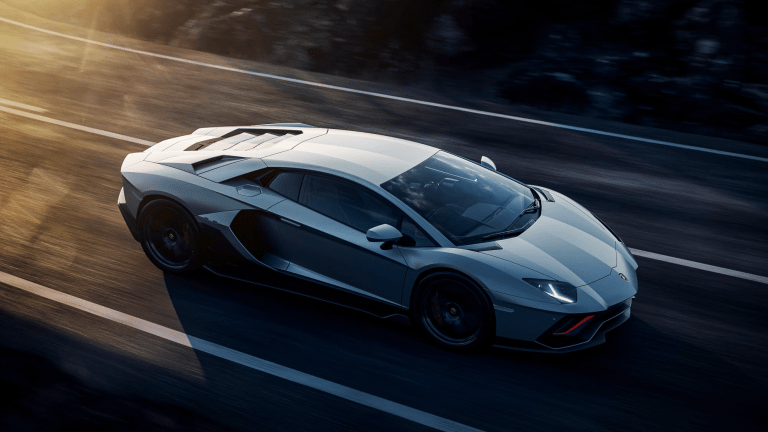 The Final Lamborghini Aventador Has Been Unveiled
Lamborghini has just unleashed the final Aventador ahead of its pending retirement and as you would expect, it's got power and sex appeal to spare.
The Aventador Ultimate, as it's named, is powered by the Italian automaker's naturally aspirated 6.5L V12 good for 769 hp and 531 lb-ft of torque with a 0-62 mph time of 2.8 seconds. It's loaded up with all the dynamic lines and styling you would expect, of course, and features a retractable rear wing rather than fixed. It also features an all-wheel-drive system with four-wheel-steering, which optimizes both maneuverability and stability.
The upcoming model will be available as both a coupe (limited to 350 examples) and convertible (limited to 250 examples) with a number of new and old color choices to choose from. Pricing TBA.