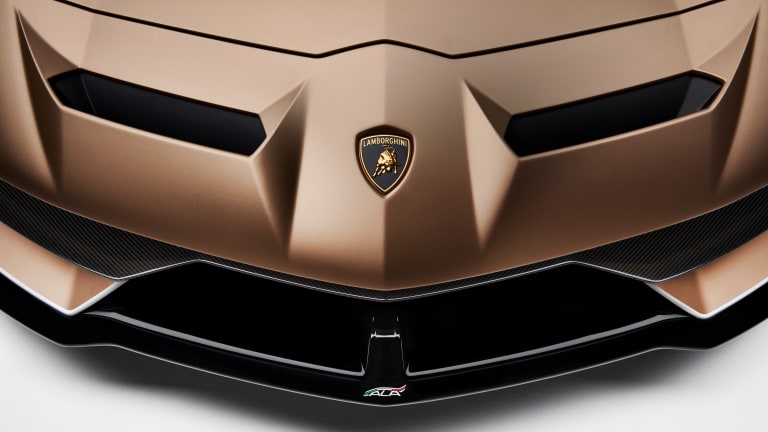 Here's Your First Look at the New Lamborghini Aventador SVJ Roadster
At the Geneva Motor Show, Lamborghini just revealed the SVJ Aventador Roadster, a $574,000 work of art on wheel powered by a naturally aspirated V12 with 770 hp, 531 lb-ft of torque, a 0-62 time of 2.9 seconds, and a top speed north of 217 mph.
In other words: pure magic.
Limited to 800 examples, expect this to hit dealers this summer.