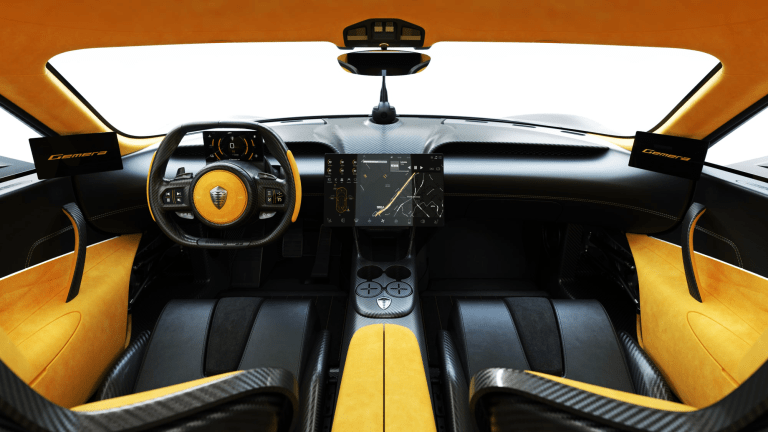 The New Koenigsegg Gemera Is Dripping With Sex Appeal
Swedish automotive manufacturer Koenigsegg has officially unveiled the Gemera, a new "Mega GT" featuring a ludicrous hybrid powertrain good for 1,700 hp and a 0-62 mph time of 1.9 seconds. Not bad for a ride with room for four---comfortably.
Its speed arrives from three electric motors and a 2.0L 3-cylinder twin-turbo Freevalve engine, which provides 600 miles of range total and 31 miles on electric juice alone.
And its got lots of luxurious details throughout, including seats made from hollow carbon-fiber monocoques, hot and cold cup holders, a hi-fi audio system with 11 speakers, and enough storage space for four pieces of luggage (or a set of golf clubs) when it's time to get "practical." It's also fitted with Apple CarPlay and various wireless chargers for your devices.
Though Koenigsegg hasn't revealed pricing information just yet, they did announce that the Germera will be limited to 300 examples total.