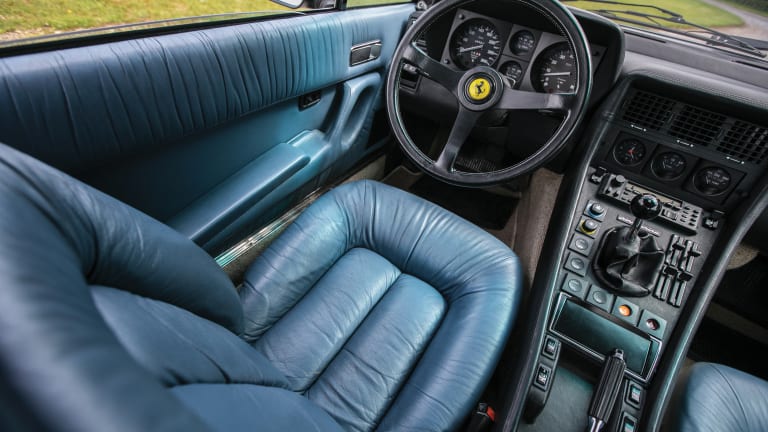 Keith Richards' 1983 Ferrari 400i
Digging through the RM Sotheby's archives, it's clear one of the coolest cars ever sold on the platform is this beautiful 1983 Ferrari 400i once owned by the one and only Keith Richards.
Picked up from the factory directly in 1983 by Rolling Stones tour manager Alan Dunn – the band ordered eight Ferraris in total to celebrate the successful European tour supporting the album Tattoo You – Richards' ride was finished in black with a blue interior and was driven regularly by him while recording the album Dirty Work.
Despite the messy and destructive rock and roll stereotype, the V12-equipped ride was kept in outstanding shape, with a specialist referring to it as the "cleanest, most stunningly original 400i he had ever seen." When it hit the block, only 2,000 miles were showing.
Sold to a collector for $405,000, this potent Italian sports car is just about as good as it gets.