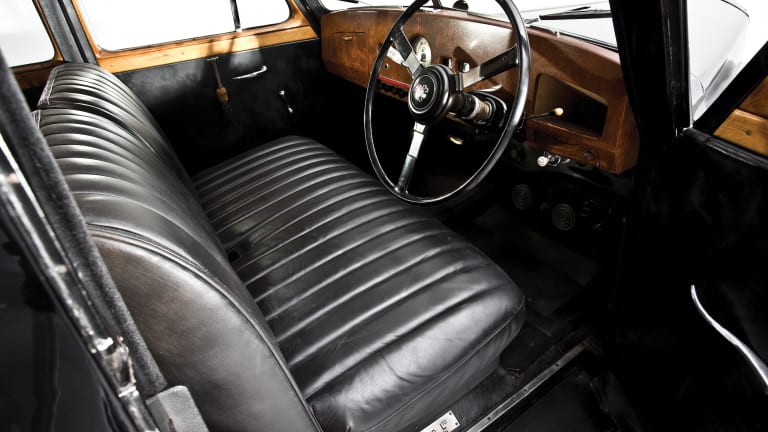 John Lennon's Mid-Century Limousine Is the Ultimate Way to Get Around Town
Minivan practicality with rockstar aesthetics.
Famously owned by rock and roll legend John Lennon, this 1956 Austin Princess limousine is bsaically the coolest way to scoot around town, music legend or not.
Hardcore Beatles fans will recognize it was driven by Lennon and Yoko Ono in the 1972 documentary Imagine, a made-for-TV flick that practically drew in Friends finale ratings when originally aired.
On top of the usual coolness a mid-century British limo possesses, Lennon decked it out with a major league customization – two rows of airline seats for his family to sit comfortably. That's minivan practicality with rockstar aesthetics.
Heading to auction through an upcoming RM Sotheby's event at Battersea Park, it's expected to take home around $330,000, all of which will be donated to UNICEF, a children's charity The Beatles supported throughout their run as the biggest band on the planet.
We can't imagine a grander entrance than stepping out of this chauffeur-driven ride on your next night out.....