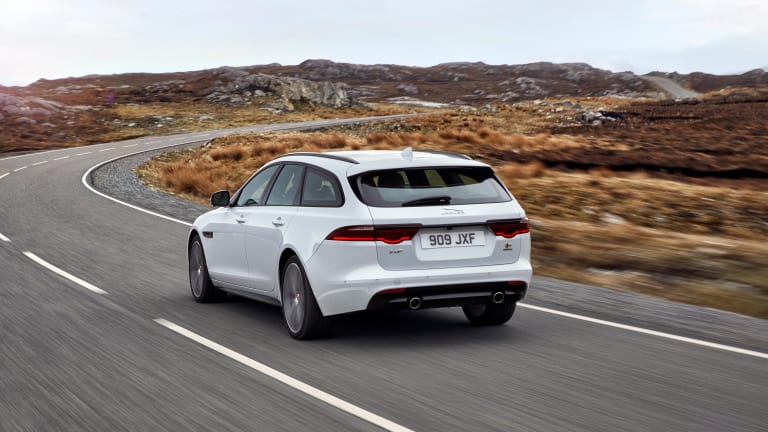 10 Photos of the Jaguar XF Sportbrake Whipping Through Scotland
All hail the wagon renaissance.
After a tease a few months back, Jaguar has fully unveiled the new 2018 Jaguar XF Sportbrake, a stunning wagonmobile the car Gods were fortunate enough to bestow upon us.
With various options under the hood, including a 380 horsepower 3.0-liter supercharged V6, this is an uber-stylish daily driver choice for those who want something sporty, practical, and most importantly- a little different.
Check it out tearing through the Isle of Harris in Scotland: