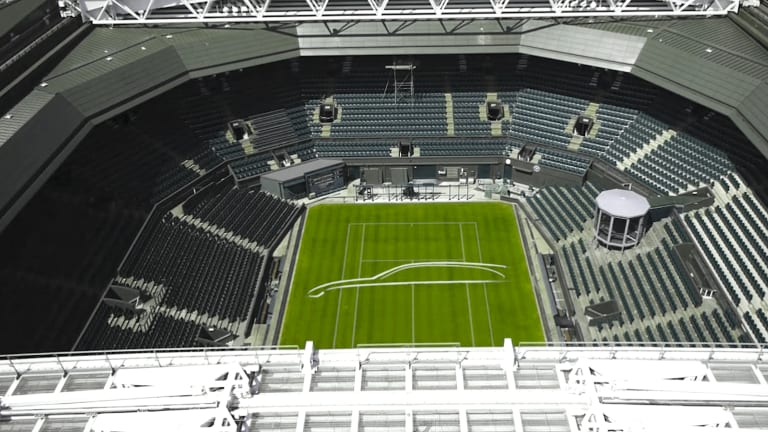 Jaguar Teases XF Sportbrake at Wimbledon
A stylish wagonmobile to get excited for.
Wagon fans rejoice, Jaguar just teased a Sportbrake variation to their XF model over Wimbledon's iconic Center Court.
"With the XF Sportbrake, we've created a silhouette which sweeps towards the rear, almost into the distance, and really gives the car a sense of speed and sportiness," says Jag's Director of Design Ian Callum. "It will bring new levels of practicality to the range without sacrificing the dynamic design and agile handling our customers expect."
Consider us amped. We hope to see the entire car soon.