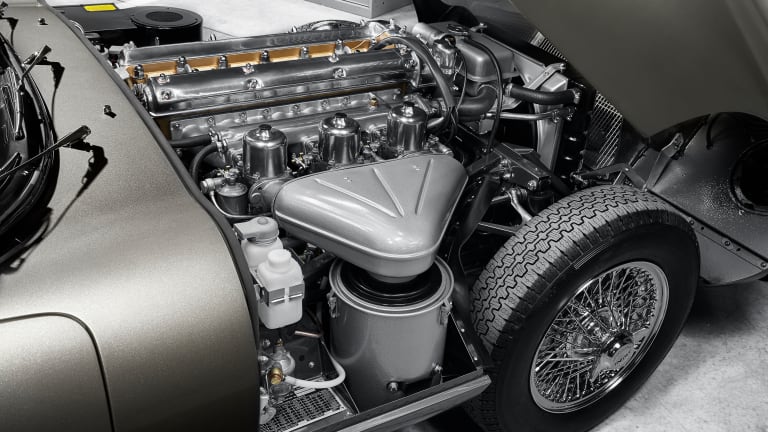 Jaguar Is Bringing Back the Original E-Type for Limited Run
A classic cat made for 2017.
Jaguar Land Rover is doing something really, really cool with its Reborn Restoration Program. For those unfamiliar with the initiative, it's basically this: JLR's in-house specialists are taking vintage rides and completely restoring and refinishing them using nothing but authentic period parts and the results are simply stunning. More or less, each ride is brand new and original.
Their first "Reborn" Jaguar E-Type, in beautiful Opalescent Gunmetal Grey, will debut at the Techno-Classica Essen show later this year.
"The launch of E-Type Reborn is a hugely exciting development for Jaguar Classic. The E-Type is the most iconic sports car of all time, so we are delighted to be able to give new life to expertly selected examples for discerning customers around the world to own and enjoy," said Tim Hannig, Director of Jaguar Land Rover Classic. "The resources and information available to Jaguar Classic's expert technicians are unrivaled, which results in the most authentic E-Type restorations possible."
If you're interested in owning, now might be a good time to get in touch with the right people at Jaguar Classic. Limited to an initial batch of only 10 examples with prices starting at a fairly reasonable £285,000, these will go faster than its 0-60 time.
For modern day Steve McQueens, George Bests, Brigitte Bardots, and Frank Sinatras–this is the ultimate score. Best of luck trying to snag one.