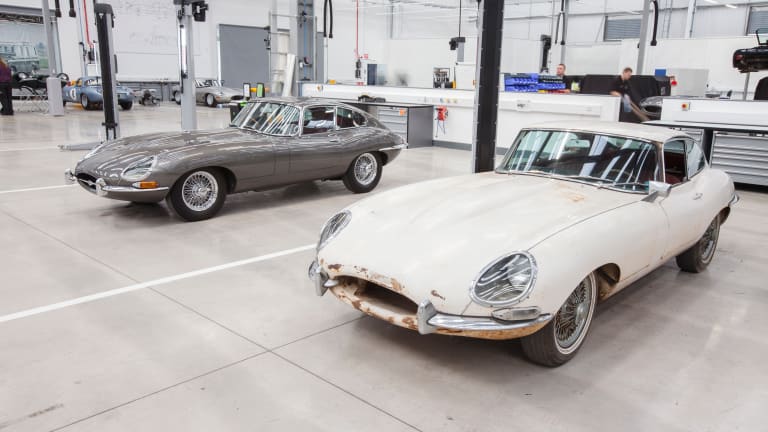 Inside Jaguar Land Rover's Classic Works Warehouse
A dashing display of top-shelf British rides.
Jaguar Land Rover recently unveiled Classic Works, a stunning showcase in Coventry that'll house "reborn" vehicles for sale, restoration processes, and museum-worthy pieces from the company's own collection. Guided tours of the facility will be available for £49 per person starting in September 2017, which is a must-do if you're a fan of tasteful British motoring.