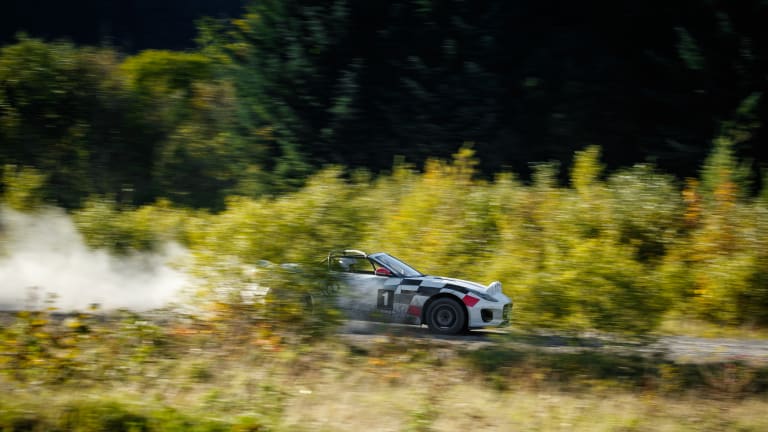 Jaguar's F-TYPE Convertible Rally Car Is Achingly Awesome
In celebration of 70 years of sports car heritage, Jaguar designed a sizzling, open-top, rally-spec F-TYPE that pays homage to the legendary XK 120.
Fitted with various off-road appropriate details like a protective roll cage, race-seats with six-point harnesses, bonnet-mounted light pods and upgrades to the brakes, suspension, wheels and drivetrain, this is a capable, stylish #adventuremobile that lands every punch and then some.
The only problem? The Brits have no plans to throw this thing into production or competition, making it a pure promo play. Such a tease.