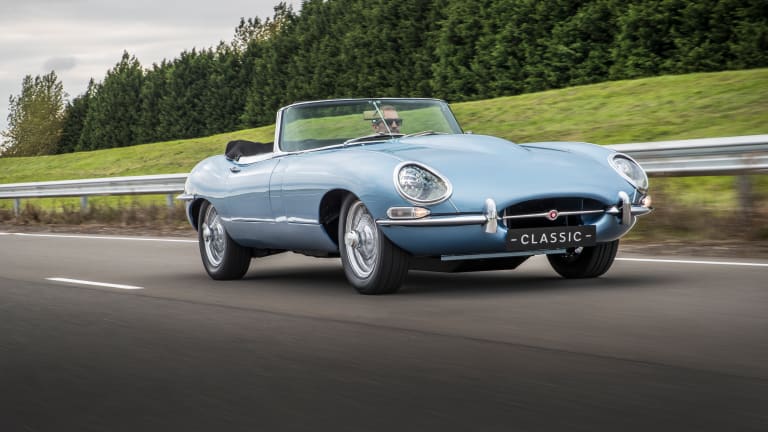 Jaguar Debuts Achingly Beautiful All-Electric E-type
Old meets new.
Jaguar Land Rover Classic just unveiled an electric-powered Jaguar E-type at the Jaguar Land Rover Tech Fest in London. Based on the iconic 1968 Series 1.5 Jaguar E-type Roadster, the restored and converted ride now sports a cutting-edge, fully-electric powertrain enabling 0-62mph in just 5.5 seconds.
"The E-type Zero combines the renowned E-type dynamic experience with enhanced performance through electrification," said Tim Hannig, Director of Jaguar Land Rover Classic. "This unique combination creates a breathtaking driving sensation. Our aim with the E-type Zero is to future-proof classic car ownership. We're looking forward to the reaction of our clients as we investigate bringing this concept to market."
The idea of future-proofing classic cars is not just intoxicating and stylish, it's smart. If they can actually take this concept to a mass-market, consider our jaws dropped.