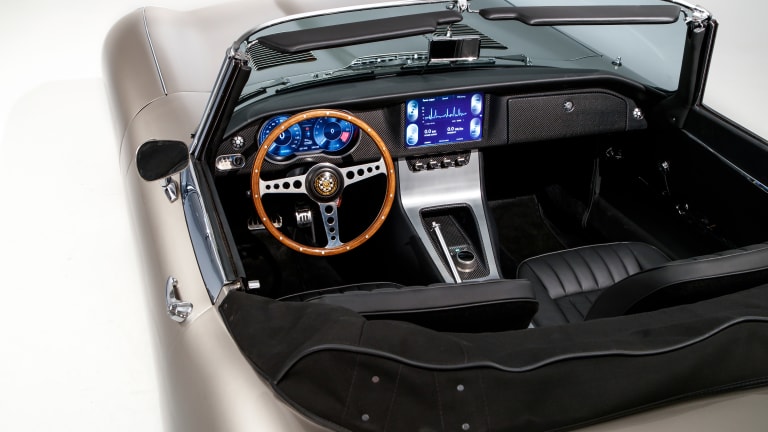 Jaguar Is Making an All-Electric E-Type
Sorry, purists, whether you like it not, the Jaguar E-Type is going all-electric. And frankly, we're quite excited about it.
After the successful launch of the E-Type Zero concept last year, Jaguar announced today that they will be producing all-electric E-Types at volume as well as making the conversion open to existing owners of the 1960s sports car.
The process will be handled at their Classic Works facility in Coventry, England with each all-electric transition borrowing technology from the I-Pace electric SUV.
On top of the fresh engine, each car will get new LED lights and a modernized console screen to take the car into 2018 and beyond.
And interestingly, each conversion will be completely reversible. Sick of juicing up your car and helping the environment at the same time? They can take you back to gasoline.
As of now, deliveries are set to begin in 2020 with pricing to come.