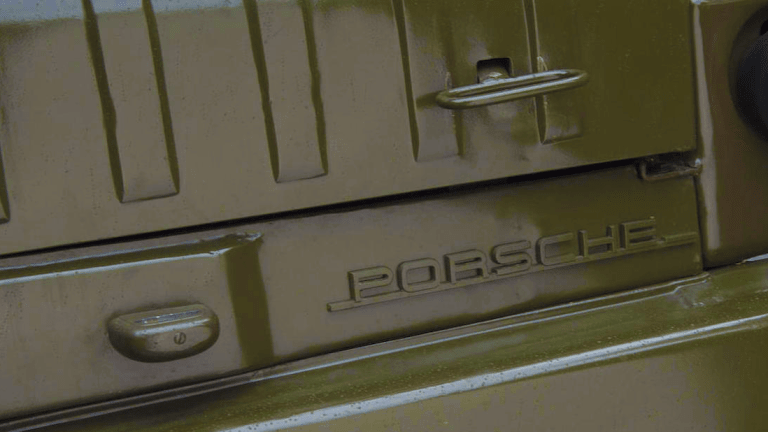 This Little Adventuremobile Is Secretly a Porsche
The German army didn't find the 356 practical enough.
Who knew? In 1957, Porsche developed 71 different utilities vehicles for the German army dubbed the Jagdwagen, which loosely translates to "hunting vehicle."
One of the rarest (and most unique) Porsches money can buy, one of 'em is hitting the auction block through Bonhams and is looking for a good home.
Your weekend adventures might need a new companion.....