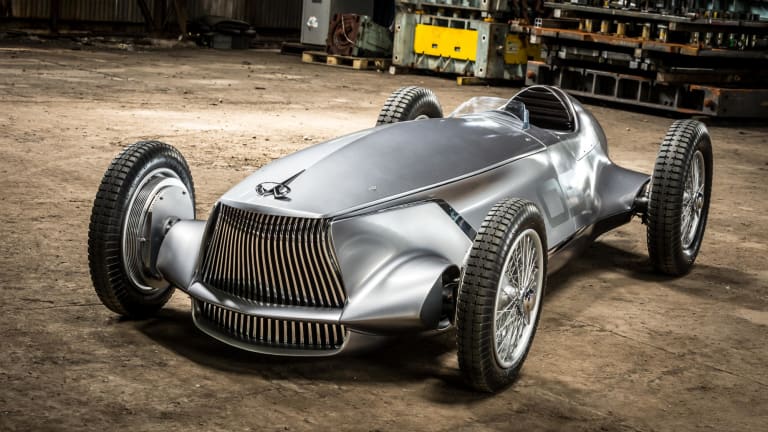 Infiniti Unveils a Retro-Inspired Electric Racer
Time machine.
Infiniti just unveiled a modern take on a 1940s Grand Prix race car before its debut at the 2017 Pebble Beach Concours d'Elegance.
Built by hand by Japanese craftsmen at Nissan's research center in Yokohama, the ride is sporting an electric motor under the hood capable of top speed of 105 mph and a 0-62 time of 5.5 seconds
A refreshing mix of old and new in a world filled with blindingly modern concept one-offs, hats off to Infiniti for doing something completley different.
Now if only it were street legal....