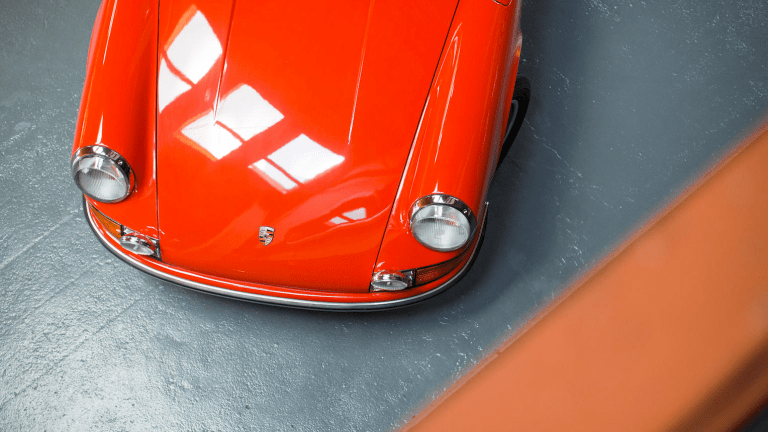 25 Photos That Will Make You Want a Vintage Porsche Targa
As soon as possible.
Few things we love more than a vintage Porsche 911 Targa and this one might be the most stunning we've ever laid eyes on.
Hitting the auction block through Bonhams, this 1973 Porsche 911T 2.4 Targa is in fantastic condition and dressed in eye-popping orange paint that fits the mood of the design so perfectly.
It doesn't get much cooler.