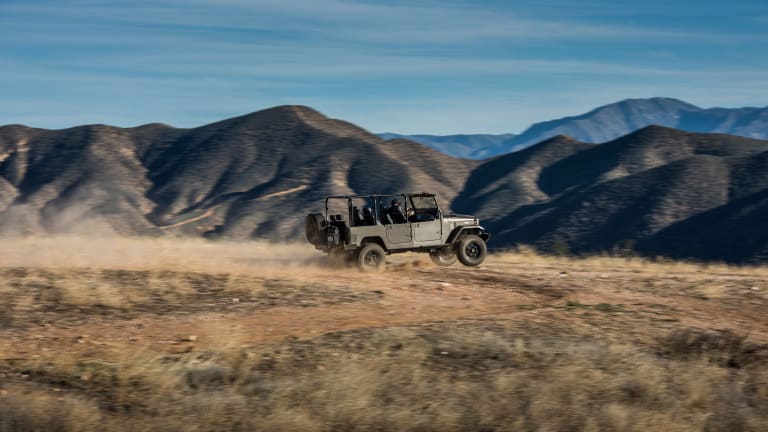 This Custom Supercharged Land Cruiser Is Flat-Out Amazing
Helloooooo, beautiful.
Prepare yourself for some serious off-road envy.
You might know ICON4x4 by now. They make some of the coolest custom rides on the planet that range that started their business transforming '70s Ford Broncos to beautiful works of art you can drive.
Their latest madness is the 2016 ICON4x4 Fj44 Peterson Special, set to go on display at the newly remodeled Peterson Automotive Museum in Los Angeles, where it gets its name.
Complete with a no-big-deal supercharged 6.2L V8 engine, 540 horsepower, a wild 0-60 time of just 5.7 seconds, LED headlights, Apple Play, and tons of other beautiful customizations, you'll be hard pressed finding a more unique or stylish 4x4 on the road.