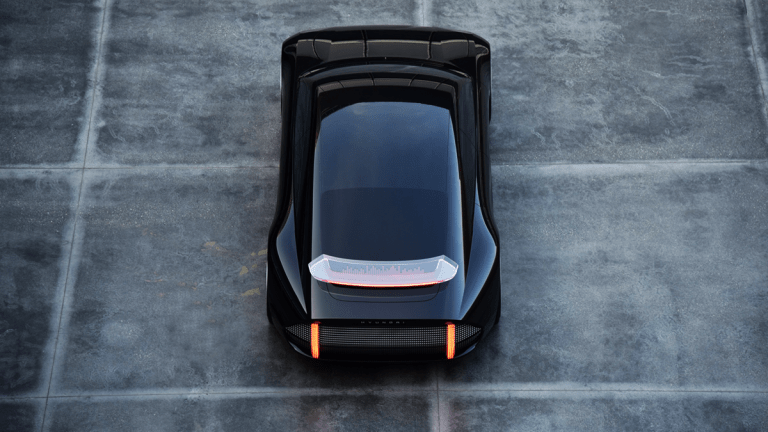 Hyundai Stuns With New Concept Car Design
Minimalism and sex appeal flow through the newly unveiled Hyundai Prophecy, a concept car design that's easy to like and appreciate.
The futuristic ride is fully electric, as you would expect, with a pair of joysticks (yes, joysticks) replacing the steering wheel.
"By offering two joysticks that can pivot left and right, one in the center console and another on the door trim, drivers are able to control the vehicle from a position of comfort," says the automaker. "Furthermore, drivers have access to a wide variety of functions, which can be selected via the joysticks' integrated buttons. Ultimately, this human-machine interface enhances passenger safety."
Of course, as this is just a concept, we won't be seeing it (or anything like it) on the road soon. But here's to hoping.