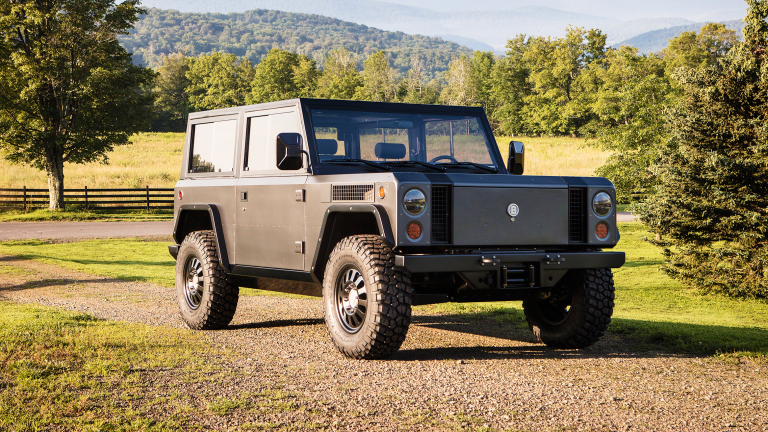 The World's First All Electric Sport Utility Truck Oozes Cool
Bollinger Motors reveals the B1 – a non-gasoline powered adventure-mobile ready to take on any surface.
The Bollinger B1 Truck was built for off-roading. It's equipped to tackle all sorts of terrain with motors powering it to a tune of 360hp and 472lb-ft. of torque with an always-on all-wheel drivetrain and the looks of a rugged Defender meets vintage Ford Bronco. But there's one significant difference: the B1 is all-electric.
Designed and engineered out of the New York, the B1 truck comes with either 60 kWh or 100 kWh battery packs, which is good enough for either 120 or 200 miles of charge time.
Its 3-box look supports roughly 6,100 pounds of cargo and can reach a top speed of 127mph, making it one hell of an electric beast and a far cry from a Chevy Volt with cargo space.
Coming to garages in 2018, don't sleep on the B1 just because it isn't gasoline-powered. Off-roading might never look the same.