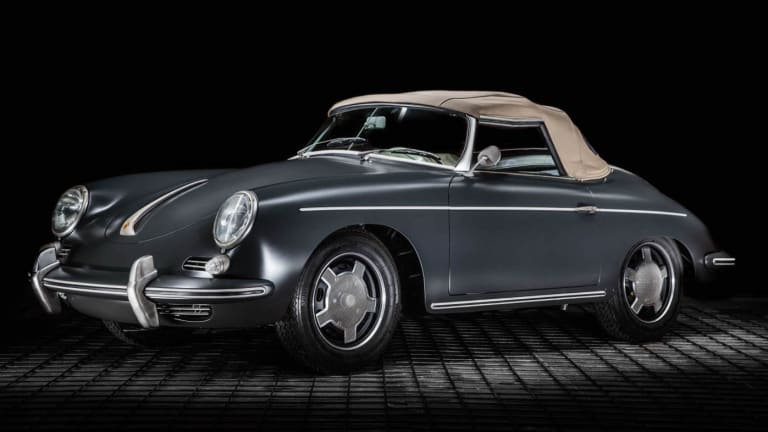 Could This Customized Porsche 356 Be Any More Perfect?
Don't think so.
The French restomod masterminds at Hedonic took an original Porsche 356 and tastefully customized the hell out of it.
Painted in a unique shade with a gorgeous leather hood cover, they meticulously crafted every detail, from the aluminum alloy steering wheel fully to the dual exhaust system to the fresh aluminum wheels.
They even brought in Formula One engineers who boosted the engine performance to exceed 200 horsepower. Yeah, you read that right.
Currently taking orders for a fleet of exceptional rides, get in touch with them ASAP if you can picture one of these in your garage. Each example will be delivered in a 1-of-1 shade with every accessory customized to the liking of the owner.
As they say, "bespoke or bust...."