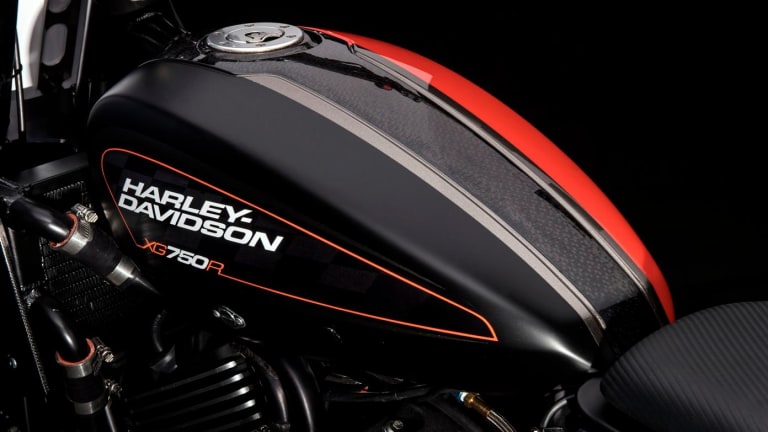 Harley Davidson's Modern Flat Track Motorcycle Is A Beaut
It's back after a 44 year absence.
After 44 years without a single flat tracker motorcycle coming from the Harley Davidson team, they just dropped the new XG750R, a stunning fuel-injected, liquid cooled ride that's itching for the dirt or pavement. Unfortunately, this won't be available to purchase and is for pro racing events only, but that doesn't mean we can't drool over it, right?