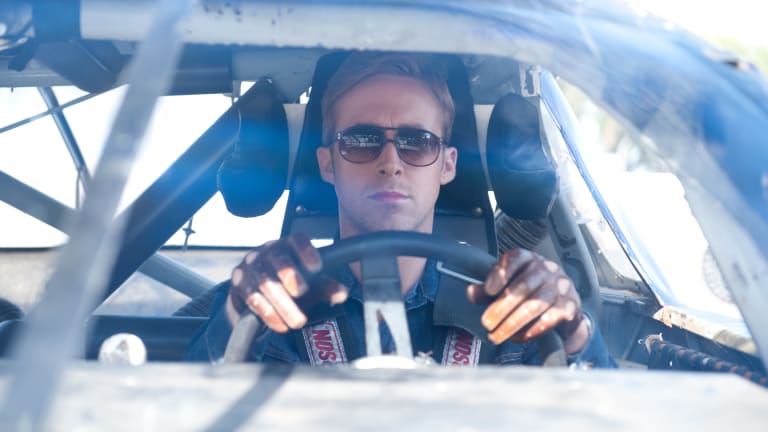 15 Best Car Movies Of All Time, Ranked
'Thelma and Louise' isn't one of them.
When it comes to car flicks we prefer the super-stylish fare of of the '60s and '70s to some schlock starring Tom Cruise. That still left an awful lot of movies to choose from when compiling this list. Of course, pretty much every Bond movie ever made qualifies, but that's a whole genre in itself. So we went the extra mile to include some you probably haven't seen. Sit back, buckle up and get set for Airows' greatest car movies of all time.
1.) Grand Prix, 1966
John Frankenheimer's F1 racing epic is as stylish as they come. Steve McQueen was reportedly furious about losing the lead role to James Garner.
2.) Bullitt, 1968
Nothing for the King of Cool to fret over here: the greatest car chase ever filmed (in San Francisco or anywhere else) and a timeless tribute to the Ford Mustang.
3.) The Thomas Crown Affair, 1968
It never makes the lists of car flicks, which is a big mistake: from the Rolls to the Ferrari and of course the dune buggy, there's plenty of awesome automotive action.
4.) Danger Diabolik, 1968
Another one you won't find on any list but ours. One of the coolest-looking movies ever made though, full of Jaguar E-Types and gorgeous babes.
5.) Winning, 1969
Often overlooked, this Indy 500 flick is the one that got Paul Newman hooked on racing. As a bonus there are lots of style to moves to steal as well.
6.) The Italian Job, 1969
It begins with a Lamborghini Miura – great title sequence – and never lets up. Michael Caine is god – and god only knows how many Minis have been sold because this film.
7.) Le Mans, 1971
Steve McQueen's tribute to the legendary endurance race may be a little short on dialogue and such, but the sheer beauty of the cars and the driving says it all.
8.) Gone In 60 Seconds, 1974
Never mind the cheesy Nic Cage remake, and hold on tight: as the trailer promises, it's "93 cars destroyed in 43 minutes non-stop." That's a lot.
9.) The Gumball Rally, 1976
In this overlooked, extremely amusing classic the drivers must race from Times Square to the Pacific Ocean. And oh, that Daytona Spyder.
10.) The Cannonball Run, 1981
Burt Reynolds, Farrah Fawcett, Roger Moore and co. race across the country in the screwball classic that was the stuff of many teenage wet dreams.
11.) The Fast and the Furious, 2001
The movie that spawned the mega-franchise is actually a remake of a film from 1955. It made the late Paul Walker famous and took in $200 million.
12.) Death Proof, 2007
Kurt Russell has a set of wheels "to die for" in Quentin Tarantino's titillating homage to grindhouse. Try watching it as a double feature with Faster Pussycat! Kill! Kill!
13.) Senna, 2010
A great documentary on Brazilian champion Ayrton Senna, whose life was tragically cut short at the 1994 San Marino Grand Prix. There were giants in those days.
14.) Drive, 2011
Ryan Gosling brought a certain flair to the modern neo-noir classic though at least some of it was due to the undeniably brilliant costume designer who selected his clothes.
15.) Rush, 2013
Focused on the rivalry between James Hunt and Niki Lauda during the 1976 Formula 1 season, it's stylish and suspenseful enough to watch with your girlfriend. And then again really loud with headphones on.