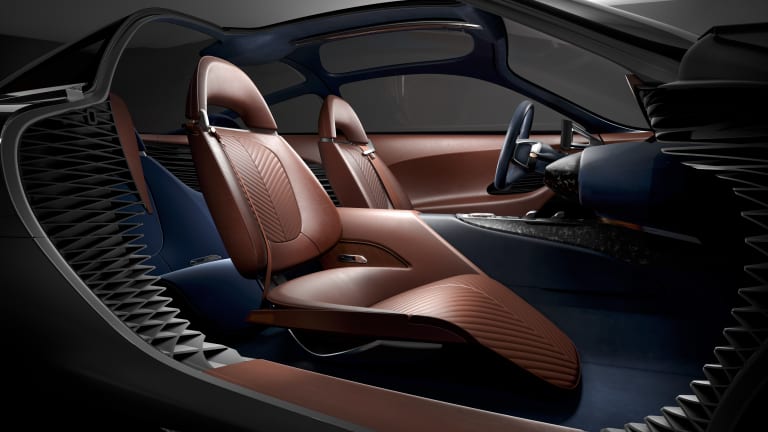 The Genesis Essentia Concept Elevates the Brand in All the Right Ways
Genesis isn't exactly the sexiest car company. They're new. They've got a lot of baggage with the Hyundai connection. And their cars, though great value and loaded with features, don't exactly make your heart skip a beat.
But they're looking to change that. Case in point: the new Essentia Concept, which just debuted at the New York Auto Show.
The grand tourer is the brand's first battery electric vehicle and features a lightweight carbon-fiber monocoque and a multi-motor electric powertrain, all on display thanks to a striking transparent hood. The custom-tailored interior also stuns, with dark leathers and layered carbon fiber dishing out additional style points.
A beautiful concept from a young company with potential, we'd welcome a little more of this and a little less "roomy luxury sedan your uncle drives."