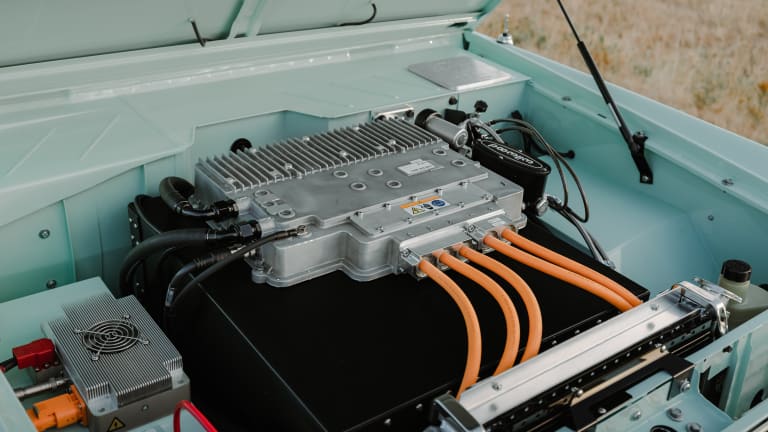 The Ultimate Electric Ford Bronco Has Arrived
Gateway Bronco has just revealed the LUXE-GT at the Quail event during Monterey Collector Car Week, which is officially licensed by Ford Motor Company and is set to be the most capable restomod offered by the bespoke builders.
The new take on the classic Ford icon features a freshly dropped 220 kW electric motor good for a 0-60 mph time of 4.7 seconds and an impressive 300 miles of range on a single charge. It's also outfitted with a number of aesthetic upgrades and creature comforts, including eye-popping 18" sport wheels with 33" Toyo Tires, a powder-coated undercarriage, a custom and proprietary suspension overhaul, a high-performance audio system, power windows, an air conditioning system, and a rear backup camera.
"Gateway Bronco bridges the gap between big dreams and reality with high tech drivetrains, suspensions, and the most luxurious materials available," says Gateway Bronco CEO Seth Burgett. "This allows our customers to enjoy the aesthetics of a classic Ford Bronco with the comfort and reliability of a modern vehicle."
If you're interested in commissioning your own, head right here for more info and intel. Pricing starts at a cool $380,000 USD.