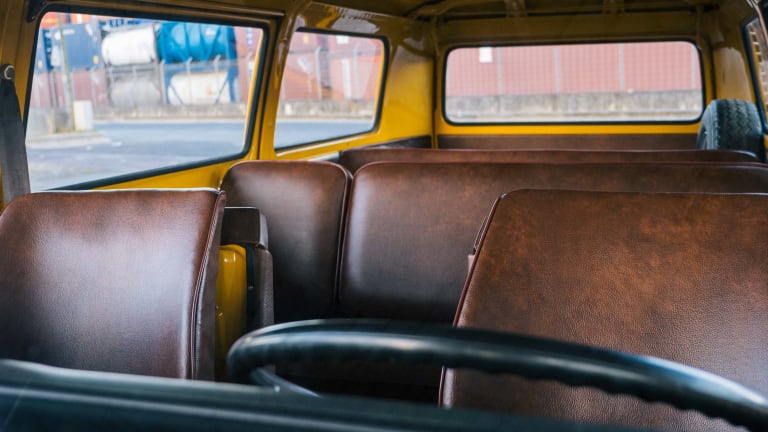 This Fully-Restored VW Bus Is the Coolest Way to Soccer Mom
70s vibes.
The team at Cool & Vintage are selling this stunning, fully-restored VW bus from 1978. Loaded with custom brown leather seats, a yellow-orange paint job, and enough room to fit eight people with ease and still have room for extra gear in the way back, it's pretty much the ultimate way to Soccer Mom around town.
For those with big families and young kids, this is a fine alternative to your standard Town & Country.....