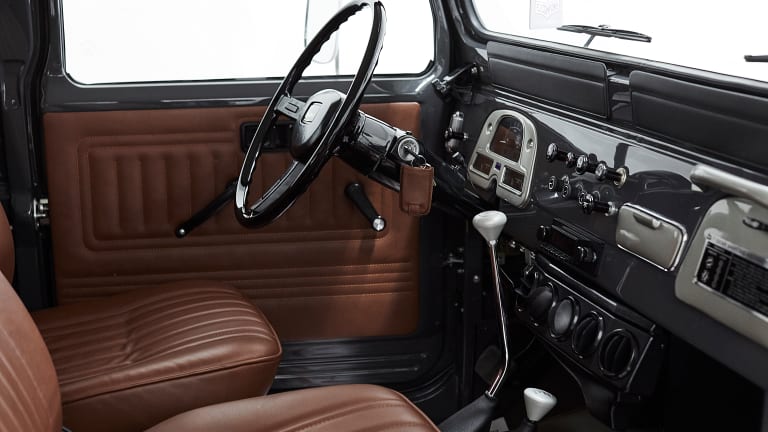 FJ Company and Todd Snyder Team Up On Custom Land Cruiser Design
FJ Company teamed up with renowned menswear designer Todd Snyder on a special edition Toyota Land Cruiser FJ43 design that delivers in every possible way.
The bespoke builds will each be based on Land Cruisers from 1970-1983 and feature a fully restored and rebuilt steel body on top of a new Toyota 1GRE-FE 4.0L V6 engine with 228 horsepower and plenty of modern comforts ranging from premium sound to a back-up camera. Each 4x4 will also be fitted with leather upholstery from Red Wing.
If you're interested in purchasing the first build, it's available now for $185,000. Otherwise, the car will be produced on a made-to-order basis.