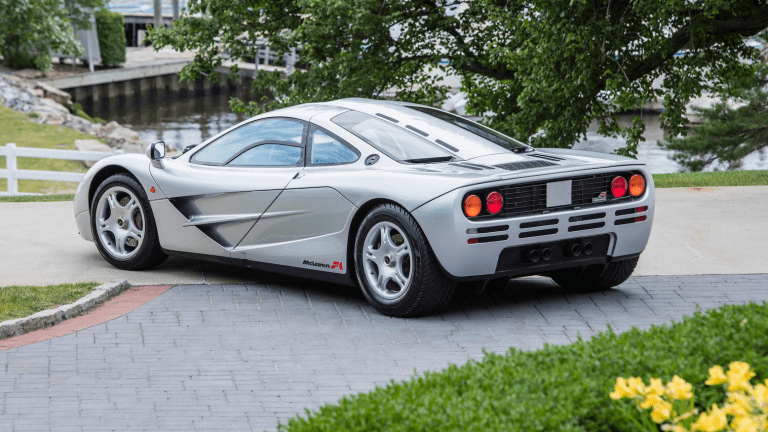 The First Street Legal U.S. McLaren F1 Is Currently For Sale
Get out your checkboos, people.
The very first McLaren F1 to be imported to the United States is hitting the auction block this year through Bonhams and it's a pure-blooded racing machine with style to spare.
Despite its ludicrous top speed of 240 mph, it's one of only seven American McLaren F1s deemed to be street legal and has only 7,071 miles on the odometer, making it one of the finest and most sought after McLarens in existence. There's been only one owner since it was purchased in 1995 and has been regularly maintained and serviced by BMW North America.
Fans of rarity, history, and McLaren should definitely not sleep on this.....