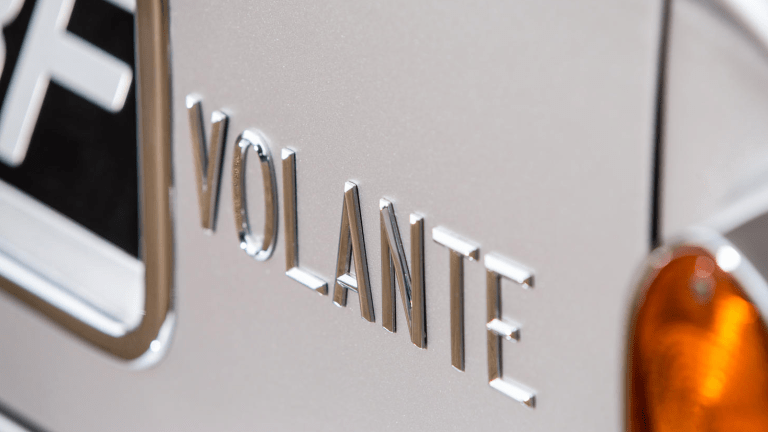 The First Ever Aston Martin 'Volante' Model Is Heading to Auction
Ready to fetch a pretty penny.
This 1968 Aston Martin DB6 isn't messing around.
One of the rarest of post-war Aston Martins and the first ever 'Volante' model made, it's expected to go for between $900,000–$1,200,000 at Bonhams' Aston Martin sale later this year.
Extensively refurbished by Aston Martin Works and marque specialists R S Williams Ltd, no expense was spared to make this thing absolutely perfect. In fact, over $120,000 was poured into this thing, fine-tuning everything from the chassis and doors to the original oil-based Connolly leather.
Want it? Don't blame you. Just be ready to outbid Bond....