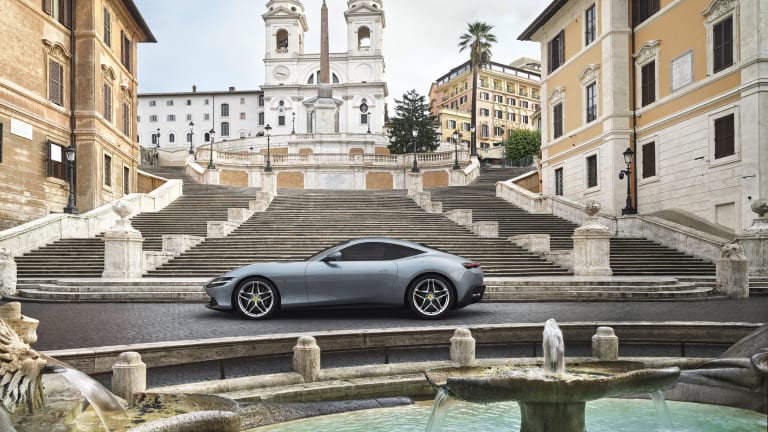 Ferrari Teases Gobsmackingly Gorgeous New Coupe
Ferrari just teased out an elegant new coupe design, the Roma, featuring tons of sleek style and a design language inspired by the laidback lifestyle of Rome in the 1950s and '60s.
Housing a turbocharged V8 good for 611 hp and 560 lb-ft of torque and a top speed north of 198 mph, there's plenty of power to match its handsome good looks. And unfortunately, that's all we really know right now. Expect the full rundown at the vehicle's official launch scheduled for next week.