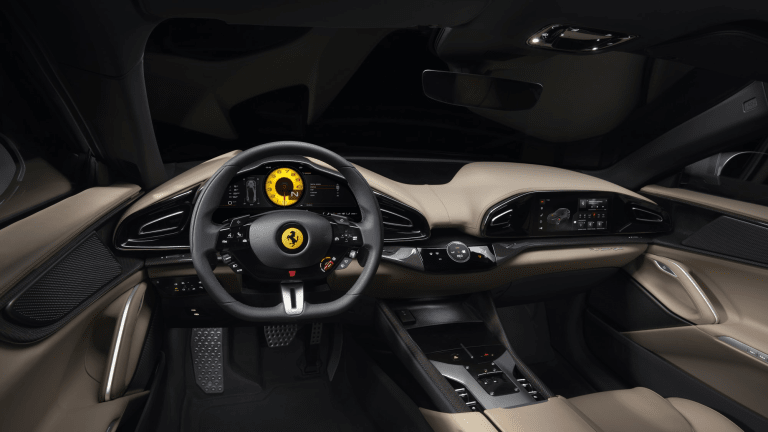 The Ferrari Purosangue Is Prancing Horse Perfection
Ferrari has just unleashed the Purosangue, their first ever SUV — or "four-door four-seater," as they're calling it — and it's absolutely stunning.
The upcoming speed demon is powered by a 6.5L V12 good for 715 horsepower, 528 lb-ft of torque, a 0-62 mph time of just 3.3 seconds, and a top speed of 193 mph. Other details of note include rear-hinged doors, an all-wheel-drive system for handling elements, and a digital gauge cluster remixing the traditional center console.
As for pricing, it will start around $400,000 USD and is expected to land stateside next year.