Meet the One-Of-One Ferrari Omologata
A person of means and taste commissioned an eye-popping Ferrari GT based on the V12-powered 812 Superfast. It's called the Omologata and might just be the prettiest one-off we've ever seen.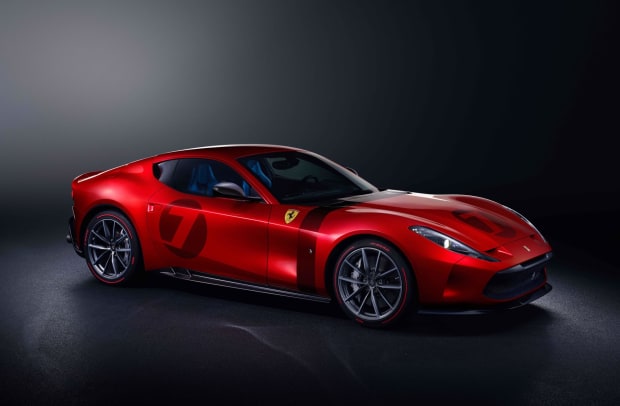 Key details include a stunning Rosso Magma exterior over a darkened carbon fiber finish, a cracked paint effect on the dashboard and steering wheel, and door handles finished with a hammered paint effect. Check it out in the gallery above.