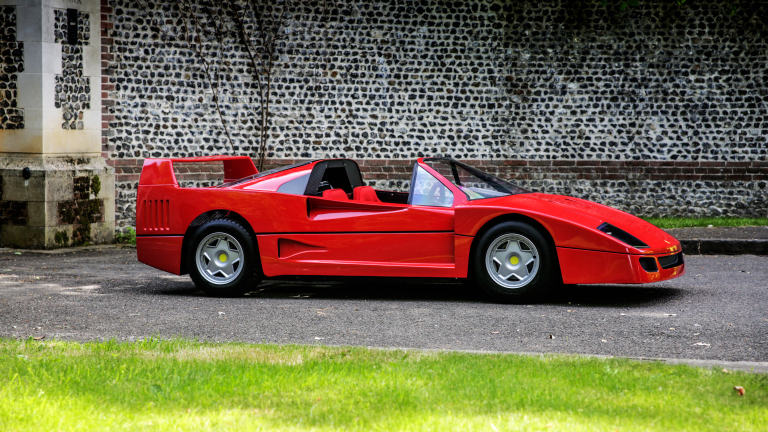 We See Your Hot Wheels Set and Raise You This Ferrari-Inspired Children's Car
From Tonka Trucks to Hot Wheels to Forza and beyond, childhoods have no shortage of motoring moves. But if you really want to do it right and happen to be an eccentric uncle or extremely generous parent, international auction house RM Sotheby's is offering up a Ferrari-inspired children's car at their big sale in Pebble Beach later this year.
Featuring a working motor and all the style points a kid could dream of, you might as well throw in a pair of Persols and a decent watch to assist with the neighborhood cruising.
No estimate has been revealed yet but interested parties can place their bids when it runs at the Aug. 13-14 event.