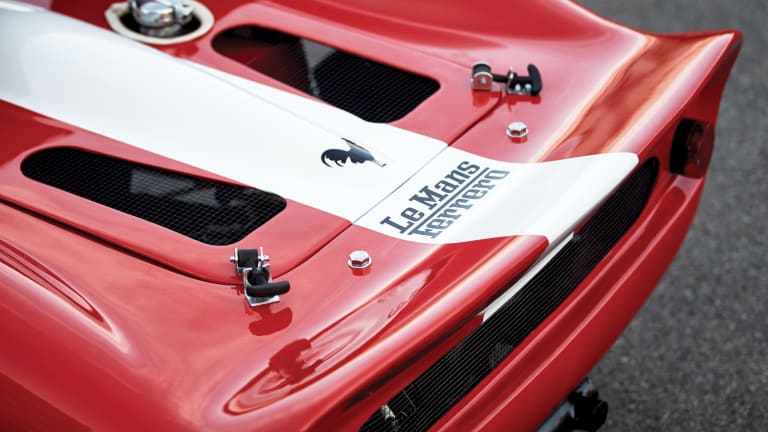 The Ferrari-Inspired Children's Car For the Kid With Everything
So little guys can #DriveTastefully too.
This amazing 1:3 scale Ferrari-inspired Le Mans racer is one of only 12 miniature tributes in the world.
Handcrafted in Italy circa 1992 by Eugenio Ferrero, the tiny ride is styled after the Le Mans-winning 1964 Ferrari 275 P.
It features a Piaggio engine, three-speed gearbox, and full electrics – which makes it a far cry from the kind of stuff you see at your local toy store. This ain't your battery powered Little Tikesmobile.
It's finished in a red and white livery with every detail carefully considered, including a Ferrari-tan leather seat and controls to the driver's left.
It hits the auction block in London through RM Sotheby's later this year, where a tasteful car-obsessed parent will splurge on what's sure to be the ultimate gift under the Christmas tree. There's no word on expected price tag, but our guess is somewhere north of a used Honda Civic.
Though not legal for road use, it'll handle fast laps around any private track (or driveway) with major style.