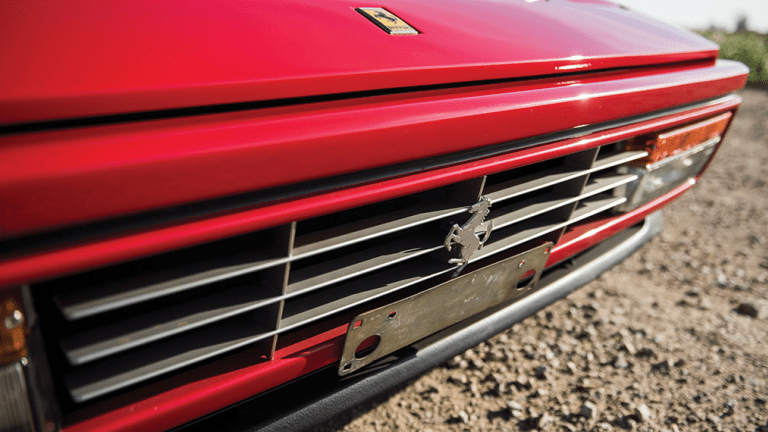 This Ferrari 328 GTS Is Dripping In 80s Cool
Full-throttle style.
There's something so intoxicating about being behind the wheel of a #dreamcar you had pinned up on your childhood bedroom. Though this gorgeously maintained, aggressive 1988 Ferrari 328 GTS isn't for everyone, there's no denying its massive cool factor. Heading to auction in Arizona soon through RM Sotheby's, we're already a bit jealous of the future owner. Hats off if it's you.