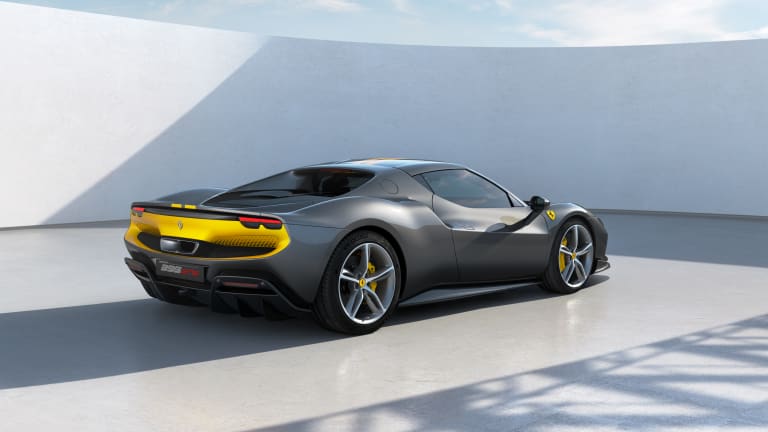 Ferrari Reveals Stunning Hybrid Supercar With 818 Horsepower
Ferrari has just revealed its newest model, the 296 GTB. And it's like nothing they've ever unleashed before.
The real-wheel-drive prancing horse is powered by a newly developed 120-degree twin-turbo V-6 engine paired to an electric motor, which is good for a total of 818 horsepower, 545 lb-ft of torque, and a 0-62 mph time of 2.9 seconds.
It offers an array of driving modes, including a full EV option that taps out at 15.5 miles of range and 84 mph. There's also a hybrid mode, which will be used in most circumstances, and a performance mode, if you're really ready to let it rip.
Its interior, meanwhile, is fully loaded with luxe details and clean lines. Expected in early 2022 at $277,000 USD.