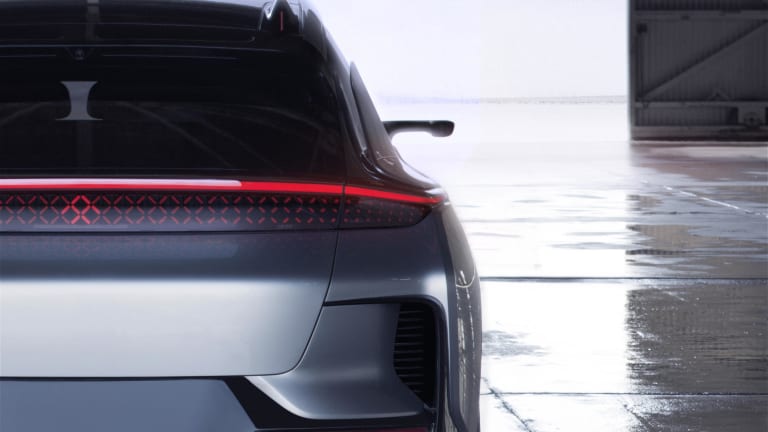 Will the Faraday Future FF91 Be a Tesla-Killer?
A beautiful new ride enters the electric arms race.
There's been a lot of buzz about Faraday Future in the car world. Some good and some bad. But their very first production car, the FF91, has all the right heads turning.
The FF engineer team has developed an all-electric, completely connected car that can hit 0-60 miles per hour in 2.39 seconds, which is magically faster than the Tesla Model X P100D.
It also packs a range of 378 miles on a single charge and can go from 0% battery to 50% in under 4.5 hours. Not bad.
It'll cost you a $5,000 deposit to put your name on the waiting list with delivery expected to fall in 2018. With beautiful design lines and some serious oomph, this is a welcomed addition to the automotive landscape. We can't wait to see it in action and get a closer glimpse of the interior.