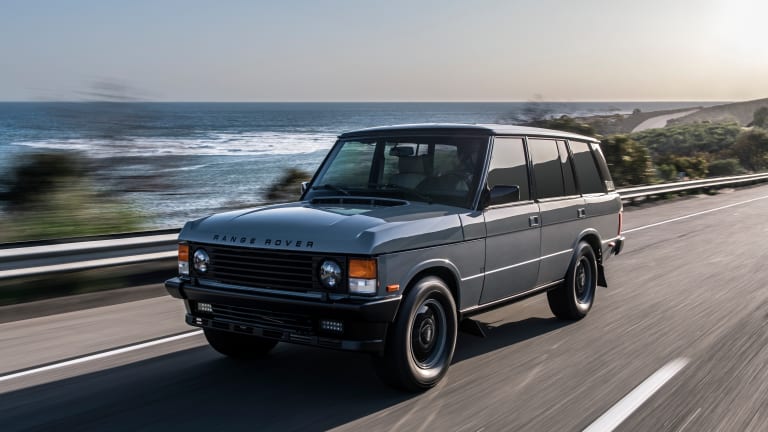 Car Porn: Custom 1995 Range Rover Classic
E.C.D. is back with another achingly beautiful Range Rover Classic that's been restored and modified in all the right ways.
"Our take on the RRC will finally bring the vehicle into the twenty-first century, without sacrificing its classic heritage and originality," states Elliot Humble, co-owner of the automotive design group. "We've made it look and feel much more premium by focusing on some key design elements. For example, we kept the original seats but completely rebuilt them with premium leather, stitching and trim appointments. There is nothing comparable on the market."
We concur....